Guaranteed The Lowest Rates On The Web.
Exclusive 30 Day 100% Money Back Offer.
No Monitoring Contract Term Required.
Cancel Monitoring Services Anytime.
Offering Same Day Monitoring Set Up.
Offering Services Anywhere
In The U.S. or Canada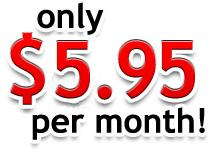 See FAQ For Complete Details
Endorsed By
Fire Chief
Mario Trevino
"As a Fire Chief, my primary concern has always been the public safety and the safety of our firefighters. So when a fire breaks out, seconds count and the faster the fire department can be notified, the better.
I personally recommend ElevatorCall.com with confidence because they have been awarded a CERTIFICATE OF COMPLIANCE by multiple independent certification services that identifies central monitoring stations capable of fire monitoring in accordnace with NFPA 72 and under strict UL827 standards. Only those central monitoring stations meeting these exacting standards are then awarded the CERTIFICATE OF COMPLIANCE.
Just because they have the same certifications as the largest Fire Monitoring services dosen't mean their rates are the same. ElevatorCall.com offers their services for about 80% less than other fire monitoring services. So having a fire alarm monitored by ElevatorCall.com is not only one of the safest, but it's one of the most cost-effective services for commercial fire alarm monitoring anywhere. So do your business, your bank account and your local fire department a favor by using ElevatorCall.com .
Tell them Chief Trevino sent you and get one month of monitoring for FREE, when using the promotional code "FIRE CHIEF," and remember to stay safe out there!"